---
---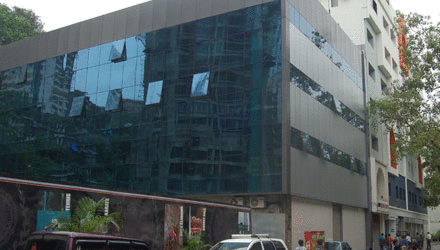 About the Sanstha:

Nagrik Shikshan Sanstha is a Public Charitable Trust registered under the Society's Registration Act and Bombay Public Trust Act. It was founded in the year 1963 by Late. Shri. Yashwantrao B. Chavan, the Ex-Deputy Prime Minister of India and Late Shri. Rajabhau Mirashi and his better half Smt. Shantabai Mirashi. Initially, the Sanstha established Bhausaheb Hiray School with the sole objective of imparting primary and secondary education to the poor and marginalised sections of the society. The Sanstha today has grown into a big educational complex imparting quality education to more than 5,000 students through its family institutions that include Bhausaheb Hiray Nursery to Secondary School and Jr. College, N.S.S College of Commerce and Economics. (UG and PG in Commerce), N.S.S College of Education (B. Ed.), N.S.S College of Pharmacy (D. Pharm.) and N.S.S. Hill Spring International School (ICGSE and I.B. Implementing School).

With a strong vision and passion, all N.S.S institutes are committed to the cause of 'Quality Education to all', with ever expanding facilities and infrastructure.

The Sanstha is blessed with highly motivated and dedicated team of management. Dr. Jaydeep Mirashi, Hon. Chairman of the Sanstha and Dr. (Mrs.) Pratibha Mirashi, Hon. Superintendent of the Sanstha. They are committed to make this educational complex, a dynamic centre of academic excellence as well as a hub of cultural and social values.
About the College:

NSS College of Commerce and Economics was established in the year 1988. The College is permanently affiliated to University of Mumbai since the year 2001-2002 and assessed & Reaccredited by National Accreditation and Assessment Council (NAAC) with 'B' grade in 2010-11. It is a grant-in-aid institution recognized by the UGC under 2(f) and 12(b) of the UGC Act 1956.

Initially it was established with the objective of bringing out the best in the first generation graduates from lower middle class and equipping them to face the challenges of the modern world. The college spread its wings with only 86 students enrolled in 1988 and today the college has more than 1000 students getting enrolled every year. It has grown over the years and completed 26 years of its dedicated service in the field of higher education. Now we are one of the pioneering institutions in South Mumbai offering education to the students belonging to various strata of society with the objective of providing Quality education to all. We at NSS strive in providing holistic education to the young generation of our country so as to mould their characters and make them responsible citizens, contributing to national development.

The NSS Educational complex is spread over 2700 sq yards and is centrally located at Tardeo. The college is at a distance of about 10 minutes walk from Mumbai Central station and is well connected to all parts of the city by a number of bus routes and train. Apart from spacious Lecture Halls, the college has a well equipped library, gymkhana and Gymnasium, Multi-Purpose Auditorium. It also has a common room for female students and a Canteen. For gaining excellence in education, the college organises various curricular and extracurricular activities that facilitate intellectual, physical, professional, cultural and emotional growth of the students.